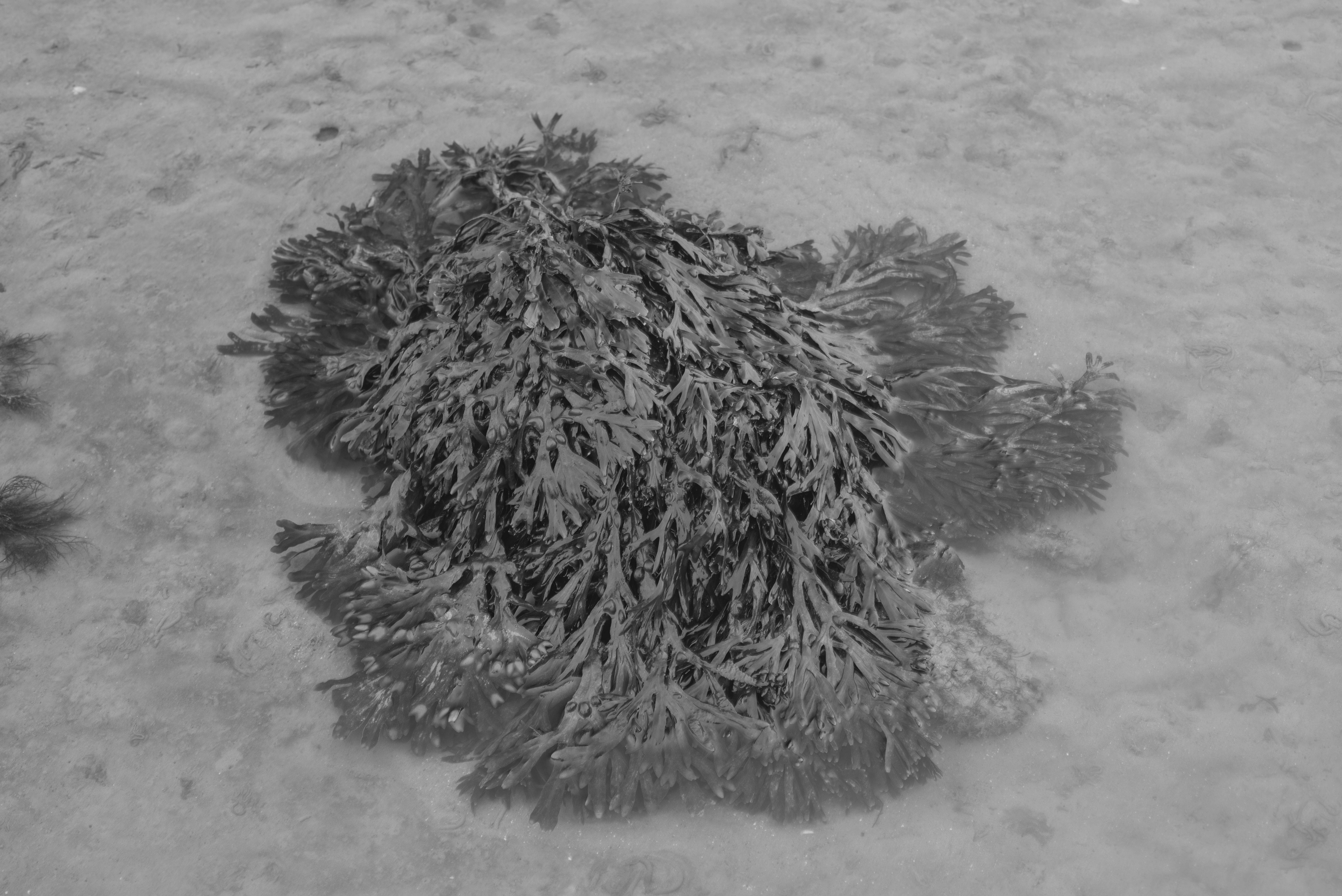 Red Hornweed,
scanned

Purple Irish Sea Moss,
scanned






Sea Lettuce,
scanned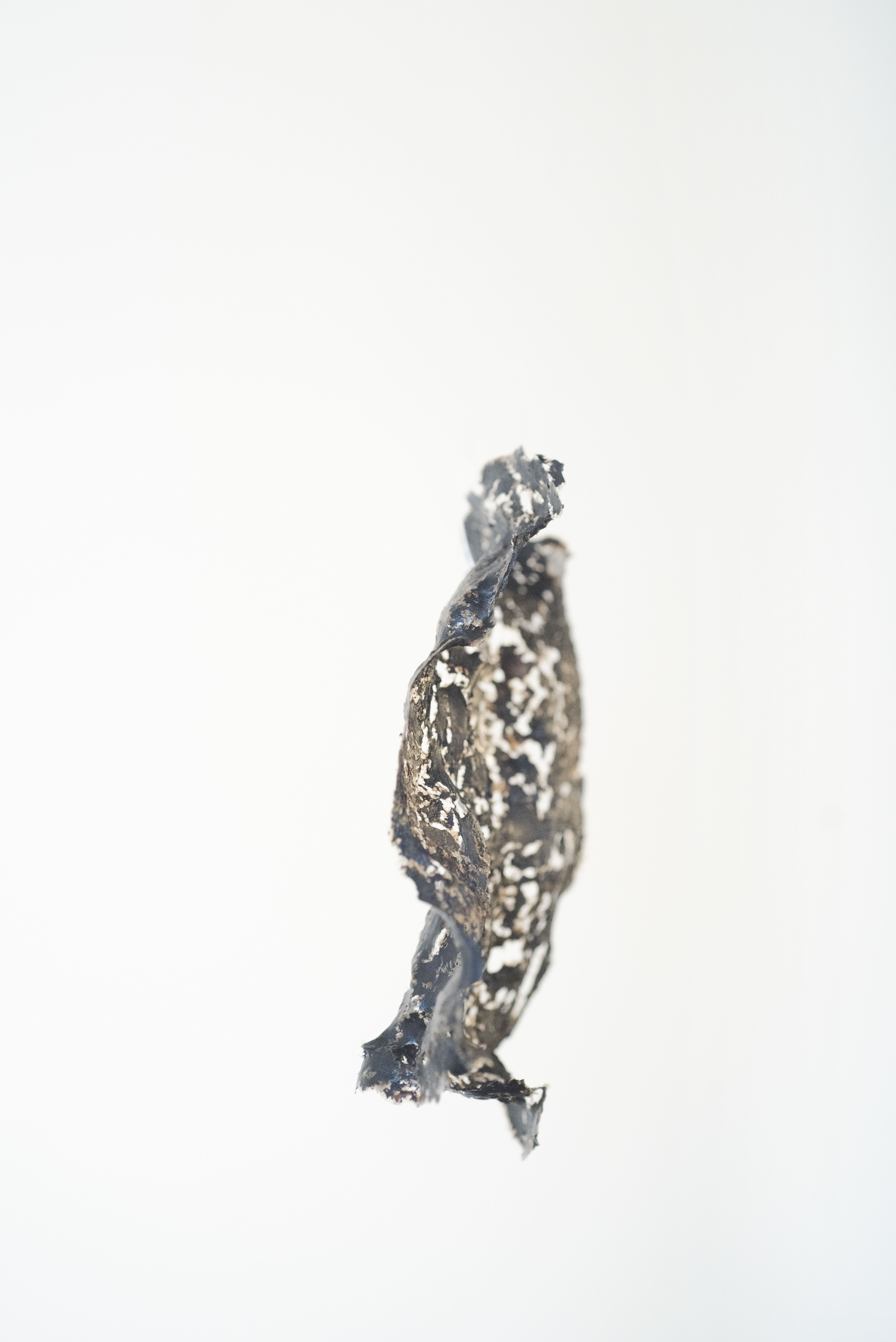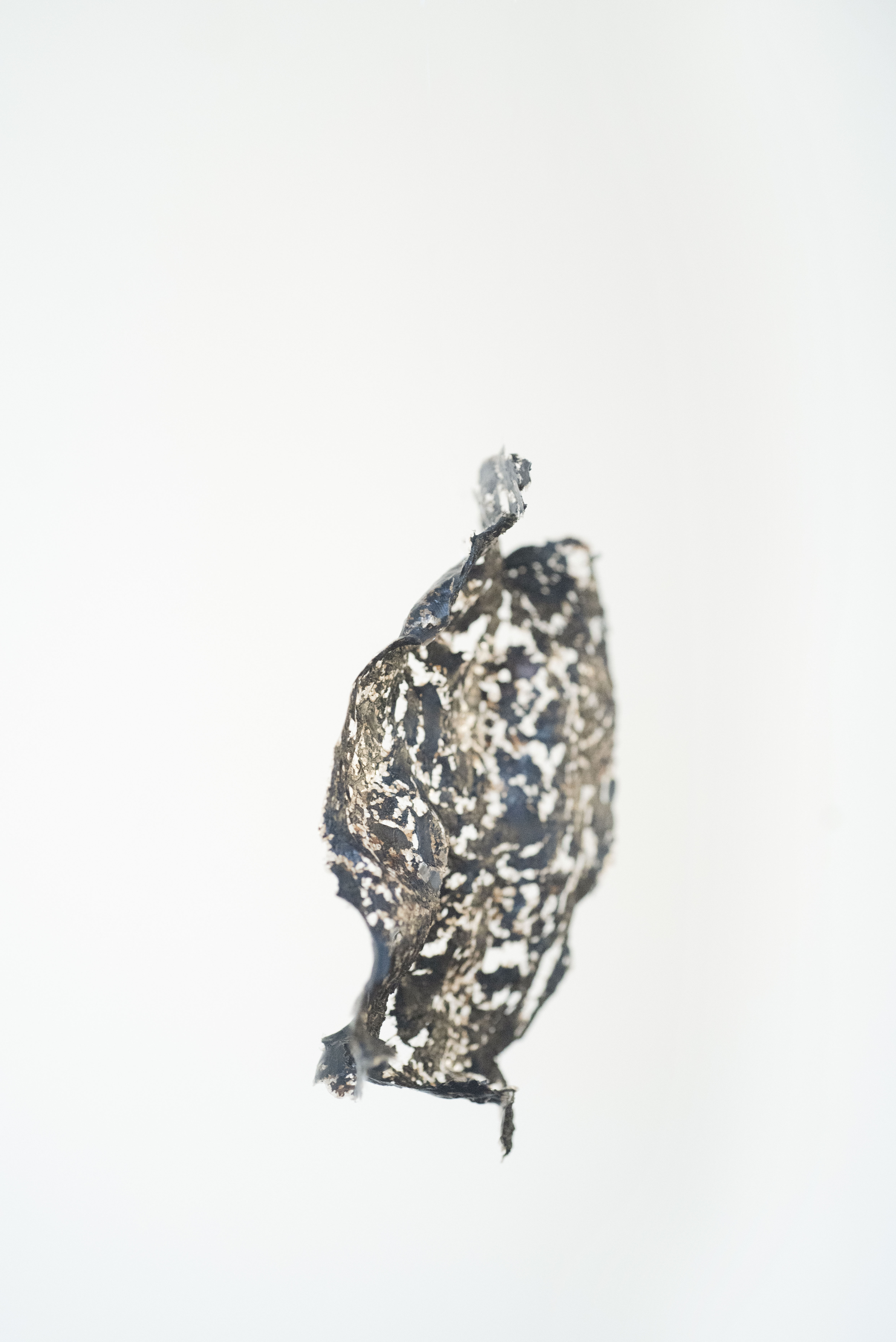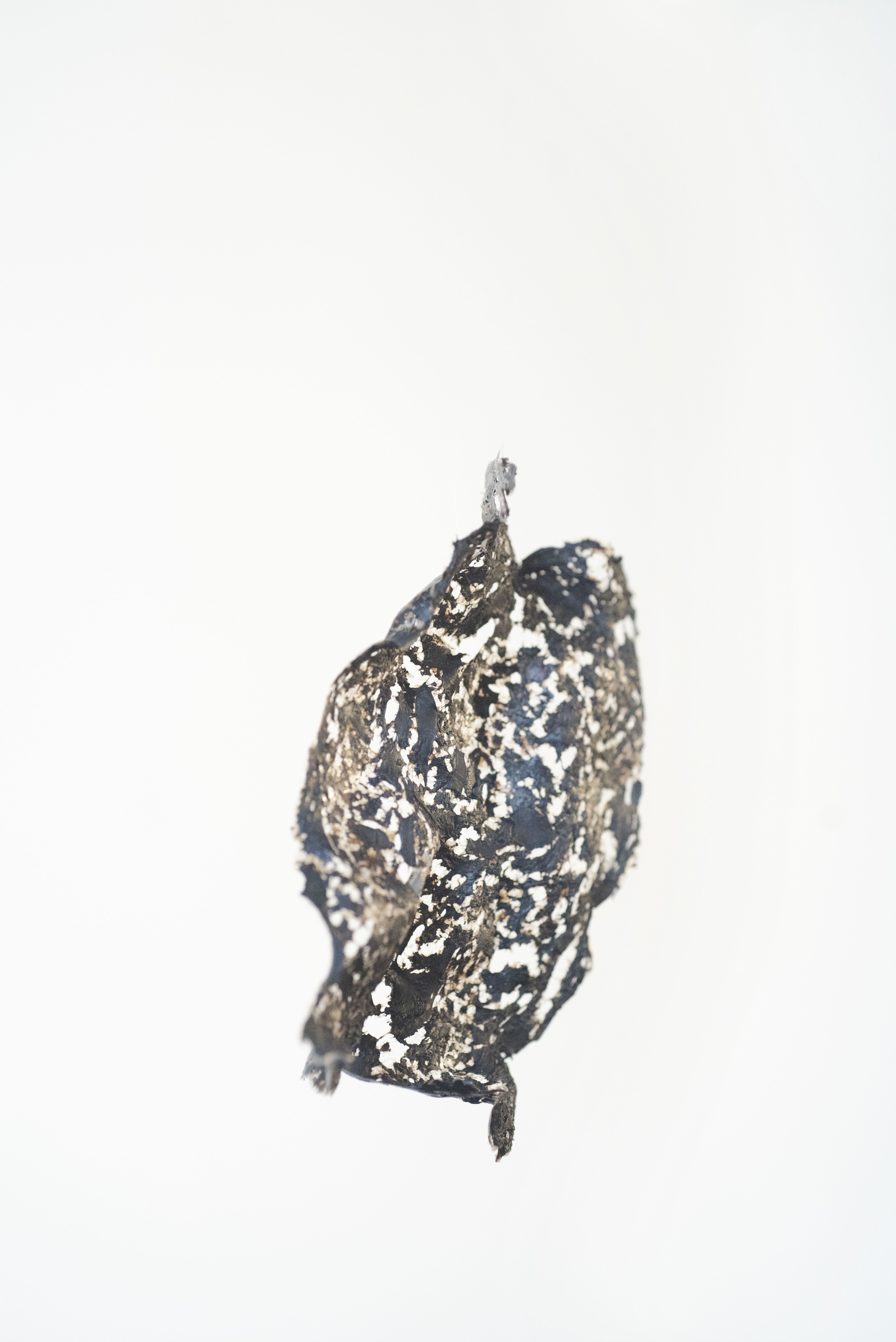 seaweed paper experiments
made from Bladderwrack


seaweed network
made from Landlady's Wig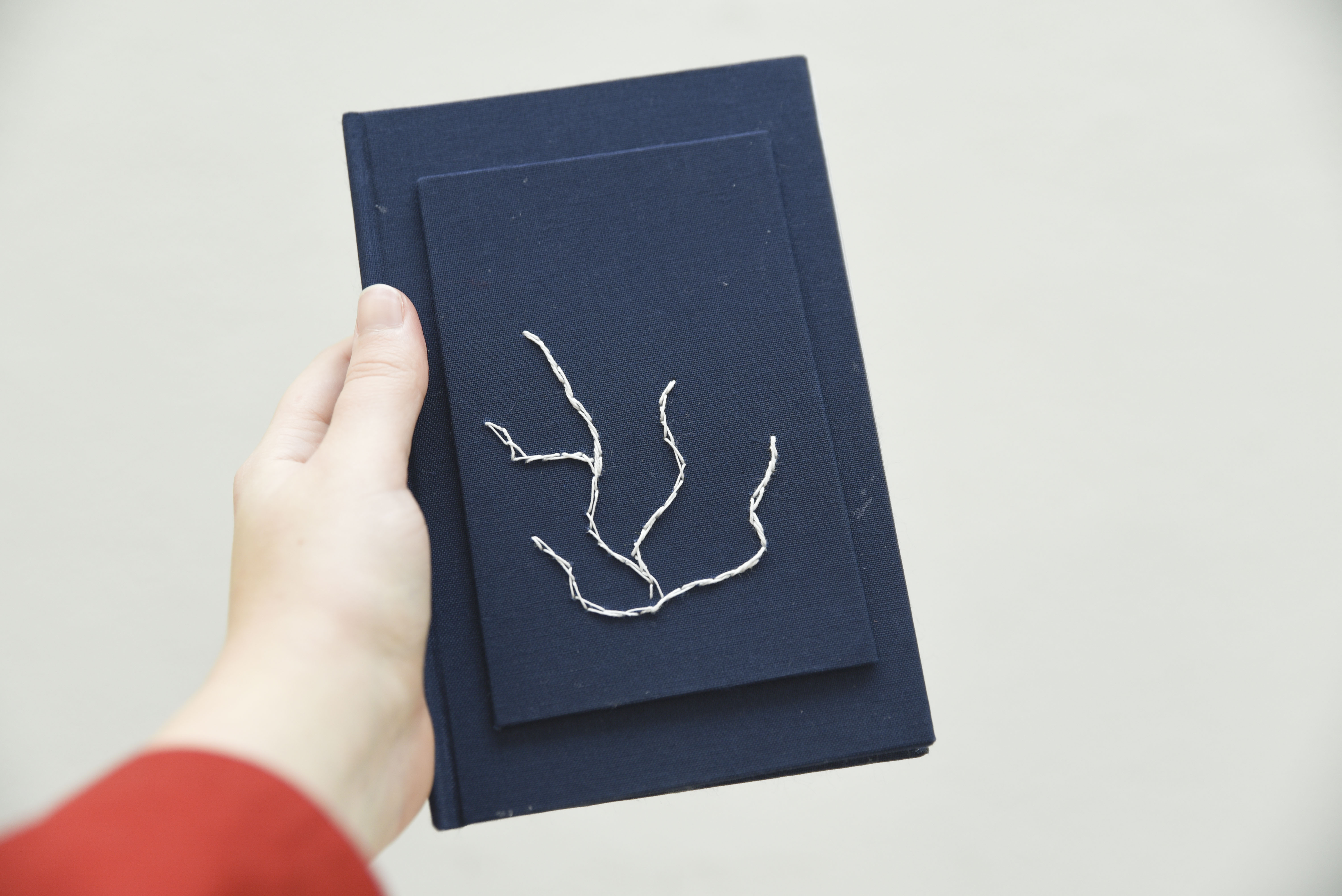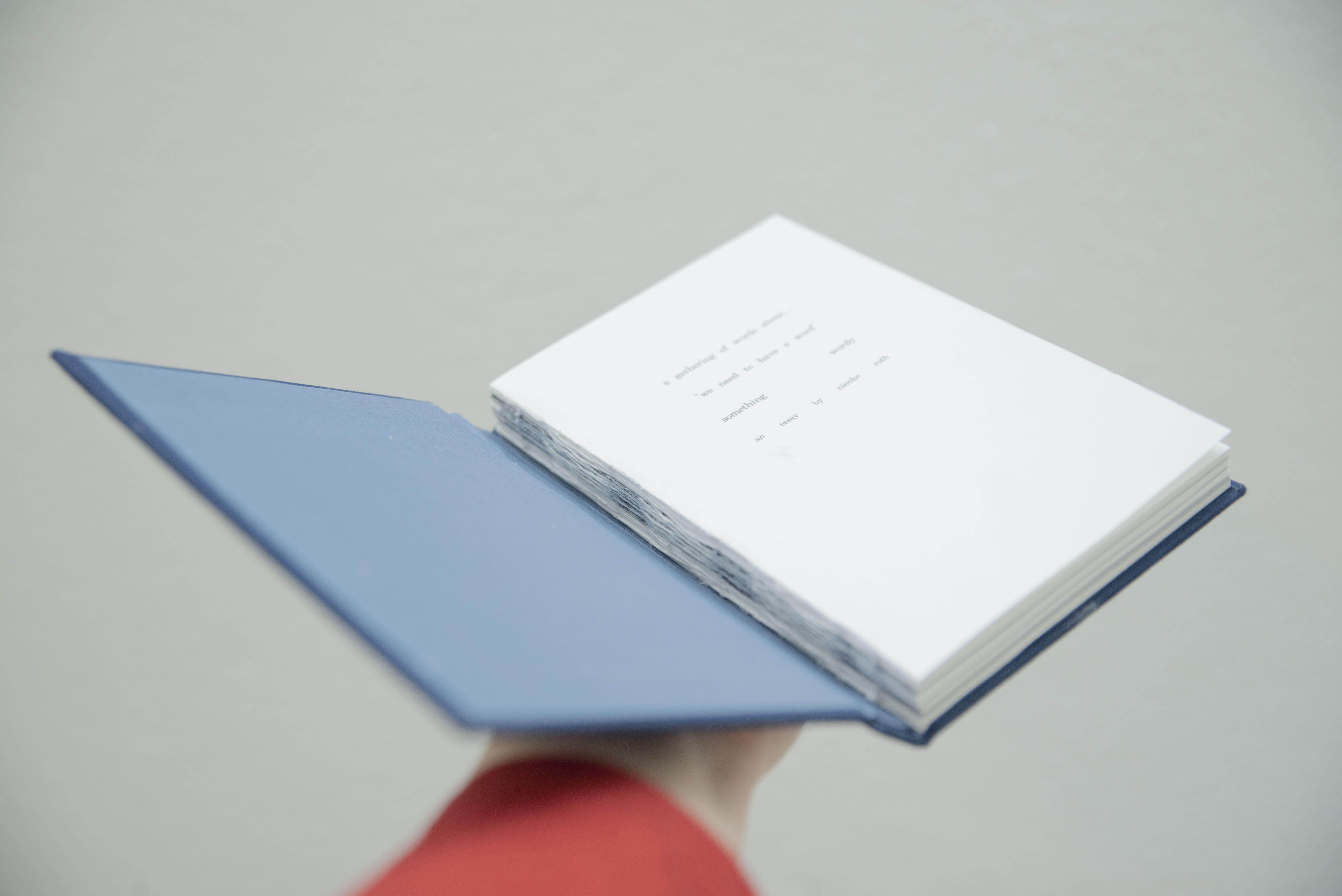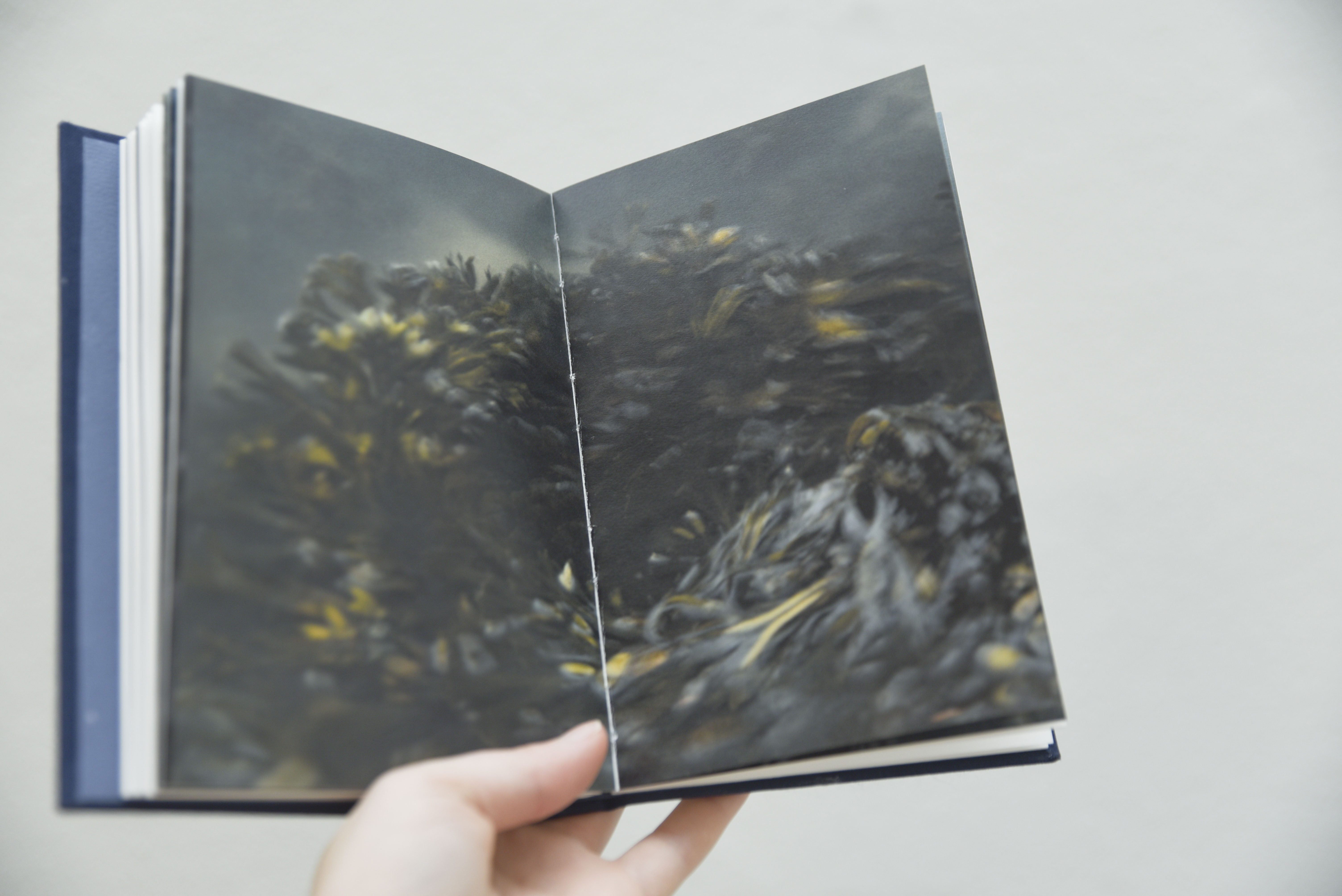 publication containing an essay with poems, a photobook and a seaweed picking guide
fluid forests

langs de randen van landschappen struinen velen onbewust langs een wonderlijk fenomeen. het is te zien, ruiken of voelen wanneer men deze kale landschappen - ook wel bekend als stranden - betreed: kleine hoopjes zeewier, uitgestrooid over het zand. algenwouden groeien op de rotsen die zich hebben genesteld in verlaten baaien. zacht en glibberig stroken ze langs benen, een reden voor menig paniekerig overslaand hart.
deze macroalgen lijken van geen belang te zijn. ze zijn echter de reden dat wij kunnen ademen op deze planeet. zeewier produceert meer dan zeventig procent van onze zuurstof en houdt de lucht en oceanen schoon; ze worden ook wel 'de longen van de aarde' genoemd. deze onderwaterbossen hebben meer talloze kwaliteiten die verwaarloosd zijn of in vergetelheid zijn geraakt; wat zeewier een goed voorbeeld maakt van de tegenwoordige vervreemding die velen ervaren in hun natuurlijke omgeving.
als je het toe laat, kan je door dit project kennis maken met een stukje van het gedetailleerde en complexe netwerk dat om ons heen bestaat.
fluid forests
when wandering past the outer edges of dry land, many do so whilst being unaware of a wonderful phenomenon. it can be seen, smelt or felt upon entering these bare landscapes known as beaches: small piles of seaweed scattered over sand. forests of it grow on rocks nestled in isolated bays. soft and slippery they caress legs, making many hearts skip beats.
these macro algae appear insignificant, yet they are the reason we are able to breathe on this planet. nicknamed 'the lungs of the earth', seaweed produces over seventy percent of our oxygen and does wonders in keeping air and oceans clean. seaweed has many neglected qualities, proving to be a telling example of the alienation from the natural environment many experience nowadays.
if you allow it to, this project can bring you a bit closer to getting acquainted with the intricate network that exists all around.